All services are tailored to fit the needs of the association We don't charge for every call, envelope, or other "incidentals". We are an all inclusive management service that works within your budget. We strive to keep your costs down so your Association's funds can be kept to a minimum. ABC will help reduce the stress from the duties of the board.

Give us a call and let's see what we can do to help your neighborhood prosper.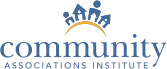 Below are some of the services you can expect. We can perform all services or you can select the items that suit the needs of your community.
Field all homeowner calls and assist as needed
Maintain database of owners, tenants, and rentals when available
Work with title companies on new sales
Site inspections 2x per month
Draft all letters to owners, tenants, and management companies
Pay all bills
Newsletters for annual meeting, and as necessary
Reconcile bank accounts monthly
HOA deposits
HOA billings
Organize and conduct board meetings as requested
Work with attorney on any issues/questions the board may have
Prepare and provide all documents for the annual meetings – board approved
Work with Treasurer to draft budget for the upcoming year
Schedule and coordinate meeting rooms
Issue 1099's to vendors
Hire/manage vendors lawn care/snow removal (sealed bid process)
Hire preferred vendors as needed for maintenance at market rates
Review Plan submissions for fencing/sheds, etc. – board to issue final approval
Prepare monthly accounting reports
Email monthly accounting reports as needed upon request
Take and transcribe minutes for all meetings attended
Submit minutes for board approval before placing them on HOA website
Schedule lien hearings when required
Assist board in procedure of lien process (3 steps)
Draft, notarize, and record liens (does not include recording fee)
Draft lien releases, notarize, and record (does not include recording fee)
Manage vendors to ensure all services have been provided
Provide information to webmaster
Process all Paypal payments to HOA account
Prepare and submit all documents to accountant to prepare taxes
File and maintain good standing with all Idaho state requirements
Assist the board in maintaining adequate reserve funds
Maintain costs for annual budget/reserve study as recommended
Notify board of any board required duties
Provide use of PO Box for mailing payments and correspondences
Provide use of fax, printers, office space, and general office supplies
Provide corporate office storage for all HOA files
Assist customers with basic questions or concerns with the CCRs
During board changes – work with bank to amend signing authority
After annual meeting – schedule board meeting to elect officers
Research/provide information regarding items in HOA documents
Contact legal counsel regarding interpretation of governing documents
Assist board with small claims actions (filing & process service fees not included)
Continued pursuit of all delinquent accounts
Order services and maintenance as necessary
Schedule meetings for homeowners that want to meet with board
Attend meetings with the board (if requested) to discuss HOA/city property issues
Additional services not specified above $65.00 per hour per person
Other items that are done as part of my services are at no charge.

STANDARD POSTAGE RATES APPLY FOR ALL MAILING COSTS AND CERTIFIED LETTERS